Quality
---
We often hear talk about product Quality, even negative talk, but what exactly is Quality (with a capital "q")
and how is it reached?
Defining quality in objective terms is not at all easy whereas it is easy to detect its absence. When quality is missing we immediately notice it.
Generally, a product's quality must include all the characteristics that it must have in order to be used for a certain application.
For the Amos series quality has to be the meeting point between different needs that can be principally summarized to:
effectiveness (product quality/service)
efficency (cost and time containment)
flexibility (response to change)
For this reason, in the realization of our medical devices, in particular for ambulance patient transport aids, a model was of corporate management has been adopted in which the involvement of all staff, planning, design, production process, company documentation, the pursuit of continuous improvement and customer expectations, become the key points.
The product has to have a defined quality, meaning it has to be designed and built according to specifications and standards and be free of defects or non-compliances.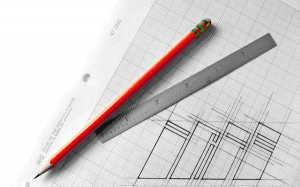 How do we define these requirements?
In the years we have constantly worked searching for the most reliable and safe products, trying to impose new standards of quality to the market. In the design phase of all our aids destined for the emergency and rescue world, we apply the standard set out in the European Directive 93/42/CE Medical Devices.
For devices used for the handling and transporting of patients by ambulance, such as self-loading stretchers, stair chairs, patients transfer sheets, spinal boards, vacuum mattresses etc we also apply and satisfy the UNI EN 1865-1: 2010 "Equipment for transportation of patients used in ambulances.." standard, which defines the minimum requirements for the design and performance that all this equipment must have.
But strictly tied to the UNI EN 1865-1 standard is the UNI EN 1789:2010 standard "Medical vehicles and their equipment – Ambulances", Which specifies the requirements design, testing methods, the performance of the equipment and the equipment of ambulances used for the transport and care of patients.
The two standards are tightly bound as EN 1865-1 that the requirements for the fixation system must be in accordance with the § 4.5.9 of standard UNI EN 1789.
Great attention should be paid to the requirement of conformity that every device must obtain along with its fixation system, which must hold the device so that it can withstand accelerations or decelerations of 10 G oriented in the longitudinal direction (forward and backward) , 10 G transverse (right, left) and 10 G vertical (known as CERTIFICATION 10 G).
The standard doesn't limit the conformity of the 10 G requirement to stretchers but it extends it to all things, meaning to all MEDICAL DEVICES, as in case of impact all equipment can become a danger to the safety of the people on the ambulance.
We are able to offer a wide range of products, with their fixation system, 10 G certified, for example:
Self-loading stretchers
Scoop stretchers
Transport chairs
IV poles
Oxygen tank container
Foldable chairs
The verification of compliance with point 4.5.9 must be carried out according to the calculations, or on the basis of static or dynamic tests (Section 5.3 according to EN 1789). The testing method must be approved by a notified organization, or by an agency recognized by government authorities in accordance with the directives 70/156/CEE (article 14) – 77/541/CEE – 74/408/CEE – 96/79/CEE.
So the directive lets the Manufacturer choose between:
Letting a third party test the single device
Letting a third party entity validate the testing method, but executing the tests internally
In either case it is however necessary to make sure that approval comes from an organization accredited to the above mentioned directives.
We have decided, a company choice in order to have major product control, to equip ourselves with an internal structure for the conduct of traction and compression tests, validated by an accredited entity, as requested by the directives.
This allows us to constantly monitor every production lot and to satisfy any eventual client requests on specific lots. AMOS patient transport devices are certifies is used with dedicated AMOS fixation systems, therefore the usage of fixation systems not approved by the manufacturer is forbidden as they can alter the structural and functional characteristics of the stretchers.
But the AMOS selection of products looks beyond. Today we are able to supply our clients with products which have been tested 20 G.